Finding Blinds for Cincinnati Windows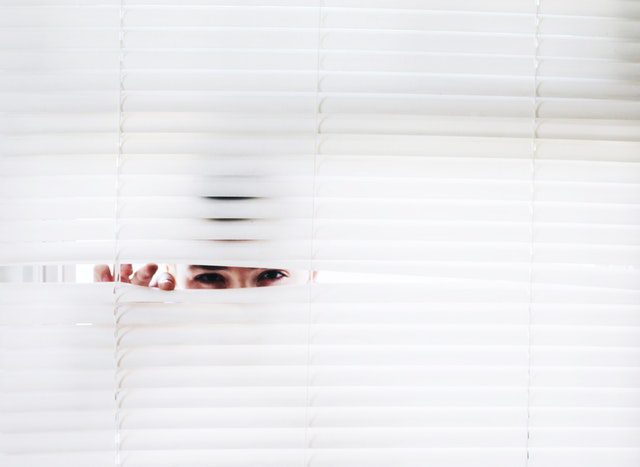 Shopping for blinds for windows in Cincinnati can be frustrating. There are so many options to choose from!
One approach is to consult with a blinds and shades specialty shop like Adler's Blinds in Madeira. Our professional designers are happy to come out to your house with samples, so you can see how various options will work in situ.
If you started your search with "blinds for windows near me," you may have already come across our store, serving the Tri-State for over half a century.
Window Blinds Basics For Your Cincinnati Home
Blinds lift up and down like shades, but are usually not fabric (except roller blinds; see below). They are comprised of slats (louvers) that tilt to let in light.
As you consider what will work in your home, here is a short blinds primer:
Blinds come in standard slat depths of ½"-1" (mini-blinds) or 2" or larger (Venetian blinds). You can buy them cut to fit. We like wide slats because clients get a better view, more sunlight, and the blinds are easier to clean.
You can get blinds with or without cords. Some are even motorized.
Blinds come in wood, fake wood with embossed colors that make the wood look real, metal, fabric or composites.
Some Types of Blinds and Their Benefits
Cost-efficient aluminum blinds are perfect for contemporary-design-loving homeowners.
A practical and economical way to increase privacy and block out UV rays, vertical blinds come in faux wood, fabric and PVC.
Luxurious custom wood blinds add warmth and elegance, while matching virtually any décor. Made from kiln-dried American basswood, they come in a wide variety of painted or stained colors.
Faux wood blinds come in a number of colors, and are good for areas with moisture. They resist warping, sun and heat discoloration, and offer the look of real wood.
Looking for window blinds to dress up your Cincinnati home? Contact Adler's Blinds today!